Dean Bowen, Administrator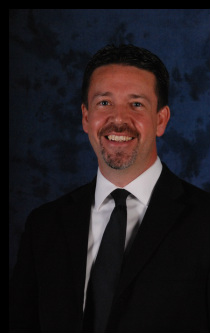 Mr. Bowen has been involved in education for over sixteen years. Previous to teaching, he worked as a juvenile counselor for the East Tennessee County Court System. He holds an Associate Degree in Business from Oakland Community College, a Bachelor of Arts in Psychology from Oakland University, and a Master Degree in Education Administration from Grand Canyon University. Dean's great satisfaction is to see a child realize and believe that he or she has the ability and gifting to succeed.
---
Cindy Bowen, Secretary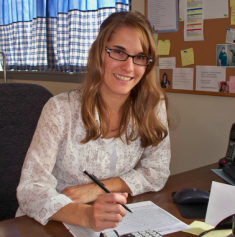 ---
Sammi Justice, Secretary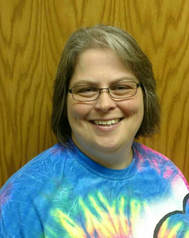 ---
Amanda Kimosh

Mrs. Kimosh teaches High School Language Arts. Prior to teaching at WCA, Amanda taught for 5 years at Kearsley Community Schools. She earned her B.S. in Education from Central Michigan University with a double major in Elementary Education and Special Education (Cognitive Impairment) and a minor in Child Development and her Master of Arts in Literacy K-12 from the University of Michigan. In addition to teaching, Amanda enjoys writing, scrapbooking, playing the flute, and (most of all!) caring for her children, Ana and Dane.


---
Char Toomey
Mrs. Toomey teaches Science, History, and Leadership. She has her B.S. in Education from Bob Jones University. She's been working with Jr. high and high schoolers for over 18 years. Charlene grew up at Bethany Baptist in Grand Blanc. She is married to her high school sweetheart and they have been blessed with two wonderful children.
---
Lisa Taylor

Mrs. Taylor serves as our Early Education Director and currently teaches our 3 year old Preschool class on Tuesdays & Thursdays as well as our Kindergarten class on Mondays, Wednesdays, and Fridays. She is a 2009 graduate of the University of Michigan where she earned her degree in Elementary Education with a ZA Endorsement. She has taught in a variety of settings including a class of second graders in Ireland for a semester. She has a passion for music and outdoor sports. She shares her passions with her church and her family which includes her husband Bill and her four beautiful children.

---
Dana Usealman

Mrs. Usealman teaches elementary music as well as band and choir. She is very passionate about teaching children various forms of music, and her class is a wonderful highlight to their week. She and her husband have four lovely children.

---